Whole cherry tomato Pasta Sauces
Puttanesca – cherry tomatoes and olives (350g)
With its sharp capers, salty anchovies and savory olives, it has one of the most distinctive flavors of our sauces. We've added juicy, plump, vine-ripened cherry tomatoes into the mix, to create a powerful, delicately balanced sauce, that's perfect with Spaghetti and olive oil for a Puttanesca.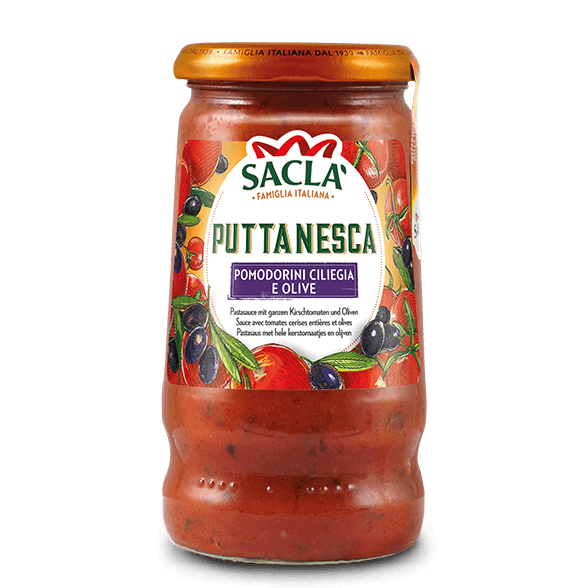 Puttanesca – cherry tomatoes and olives (350g)
Ingredients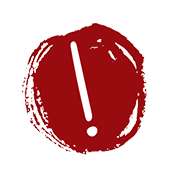 May contain olive pits or pit fragments. If you suffer from any allergy, always read the label on the pack, as something may have changed.
Tomatoes (diced, juice, paste)
Cherry tomatoes
Black olives
Sunflower seed oil
Onion
White wine
Capers
Garlic
CELERY
Fructose
Extra virgin olive oil
Salt
Modified maize starch
ANCHOVIES
Acidity regulator: lactic acid
Oregano
Chilli pepper powder
Allergens: CELERY, FISH
Average nutritional values for 100g of product
Fat
9,8 g of which saturates 1,3 g
Carbohydrate
6,6 g of which sugars 5,5 g

Discover the recipes with
Puttanesca - cherry tomatoes and olives (350g)

Discover more about
Whole cherry tomato Pasta Sauces